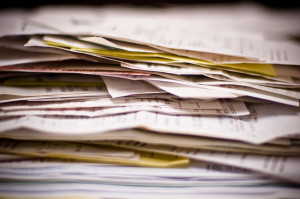 The new year is just six weeks away, and if you are like most of our patients, your dental insurance benefits will renew on January 1. This means that your slate will be wiped clean as far as your policy benefits go, with a few notable exceptions. What does this mean for you? Read on for an explanation of a typical dental insurance policy. (Keep in mind that all policies are different, and that yours might work a different way. Give our office a call if you need help deciphering your plan!)
Preferred Providers
If you belong to a dental PPO, you will save money if you see one of your in-network providers. Generally, you can find a list of providers on your insurance company's website or in a book provided by the company. With a PPO plan, you are allowed to see any dentist that you want, but your policy will cover more if you see an in-network provider. It's also worth noting that with most PPO plans, you do not need a referral to see a dental specialist.
If you have a dental HMO, sometimes called a DMO, your policy will generally not pay for you to see a dentist that is not listed on your dental card. In most cases, you will need a referral to see a specialist.
Usual, Customary and Reasonable Rates
Dental PPOs and POS plans usually set rates for particular services that are termed "usual, customary and reasonable," or UCR. If you see an out-of-network dentist, you'll find that the UCR often does not correlate with that dentist's fees. This does not mean that the out-of-network dentist is overcharging; unfortunately, the UCR fees don't tend to match the prices commonly charged in order to keep the office running smoothly. What this means is that you might receive a bill for services rendered that your insurance did not pay for in its entirety.
Maximums and Deductibles
Each year, some dental insurance plans set an annual maximum and a deductible. Your deductible is a fee that you need to pay each year. Sometimes it applies to preventative and diagnostic work (such as cleanings and xray), and other time it does not. Our office staff can find out whether you need to pay your deductible for this type of treatment.
Your annual maximum is the top dollar amount that your insurance will pay in any given calendar year. If you go over this maximum before the end of the year, then your insurance will not pay for further treatment until the new year. On the other hand, any leftover balance does not carry over into the next year. Talk to our staff about how to maximize your benefits if you have dental work scheduled toward the end of the year, when you might have already met (or be close to meeting) your annual maximum.
While all of this might sound complicated, our office staff is skilled at determining what your dental insurance will pay. Understand that there are no guarantees, and that you are ultimately responsible for the cost of your dental care. In many cases, however, we can help you figure out what your out-of-pocket cost will be. We will also submit insurance forms for you, whether we are in-network providers for your plan or not.
Give us a call to schedule an appointment soon if you need to have dental work done before 2014 comes to an end!